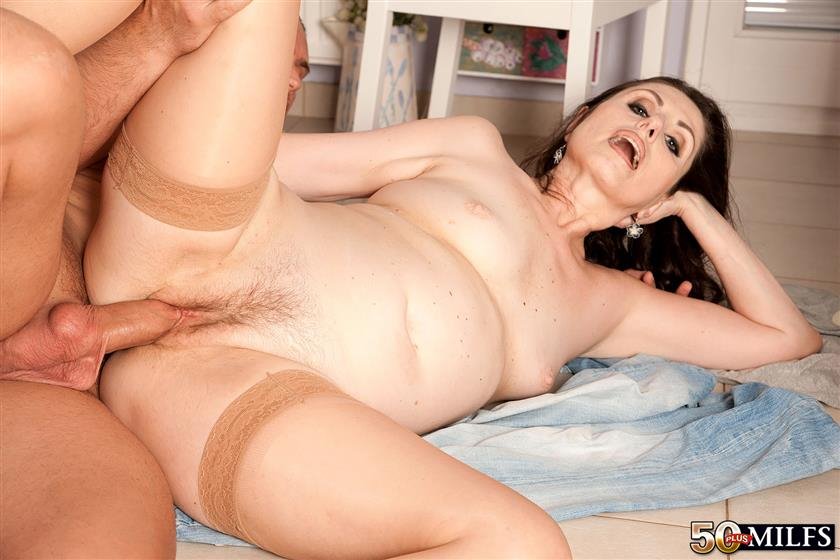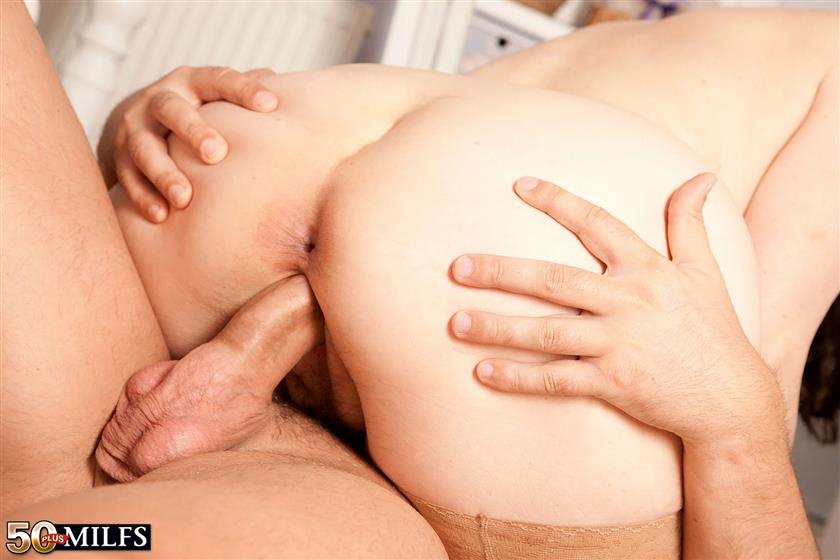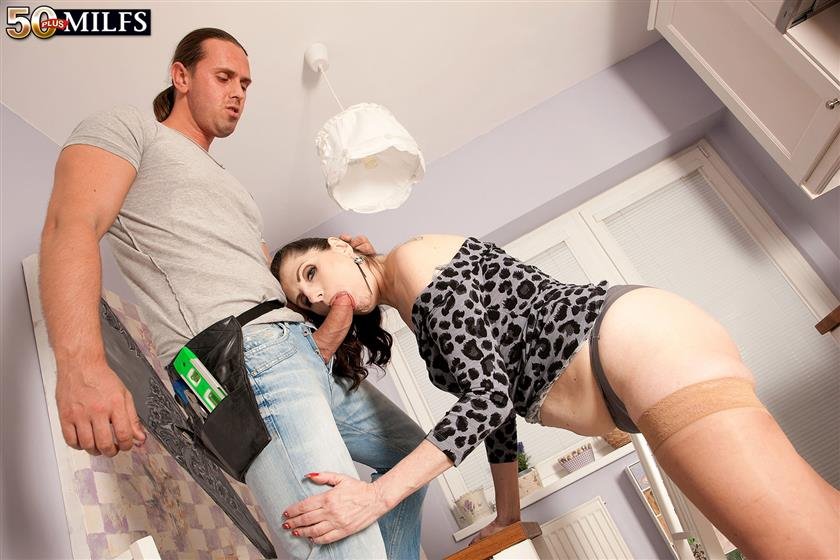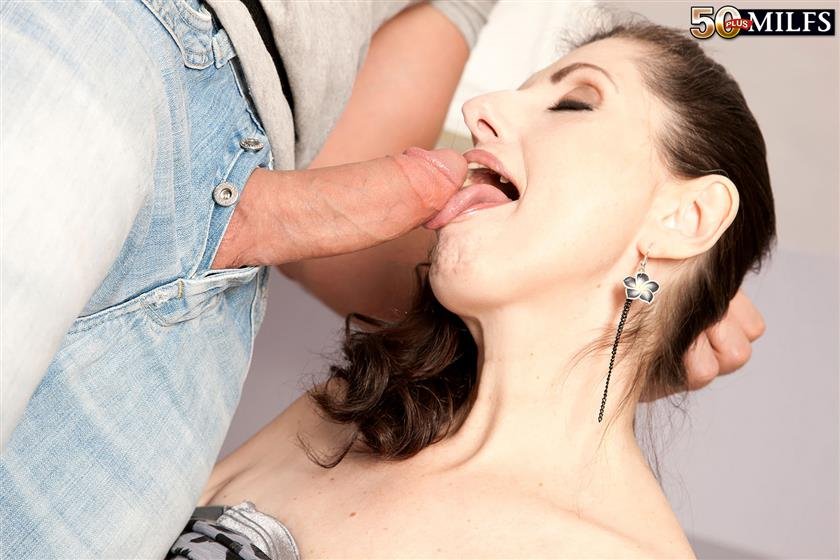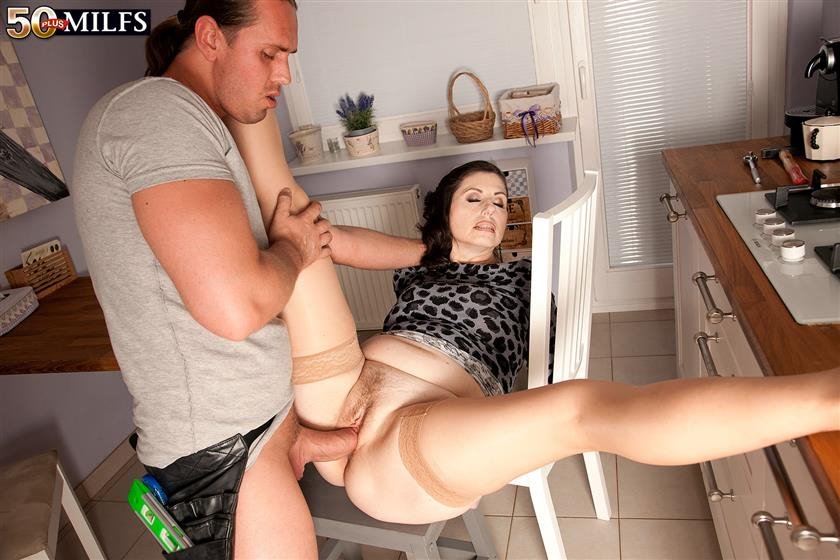 Studio:
50 Plus MILFs
Model:
Lorenzia, Tom Holland
Tags:
Blowjob, Brunette, Cumshot, Hairy Pussy, MILF, XXX
Description:
Lorenzia, wearing a short, tight dress, has a guy over to fix her broken light bulb. He's up on a ladder, and she reaches up and starts rubbing his chest, then works her way to his crotch very quickly. He's surprised by what's going on, but chances are he's had this happen before with mature ladies. These maintenance men, they have all the luck. They also get to be home alone with sexy women like Lorenzia.
"Do you want to play with me? Touch my dick?" he says.
She doesn't answer. She just proceeds without caution, taking his cock out of his pants and putting it in her mouth. And that's how Lorenzia's first fuck at 50PlusMILFs.com begins. It proceeds with her hairy pussy getting fucked and ends with her opening her mouth for cum.
Lorenzia is a 55-year-old divorcee and mother of two who says the people who know her would be surprised to see her here, sucking and fucking strangers for her pleasure and ours. She's a nudist but not a swinger. She enjoys going for walks in parks and swimming, and she likes a man who will take charge.
Of course, here, Lorenzia is the one taking charge. And that's fine with us, too.
Number:
52
Size:
18,4 MB
Resolution:
800x1200
Filename:
39002 50 Plus MILFs.zip
Download this photoset link below:
https://hotlink.cc/X7YZNSGU4U0Q/39002_5 ... s.zip.html