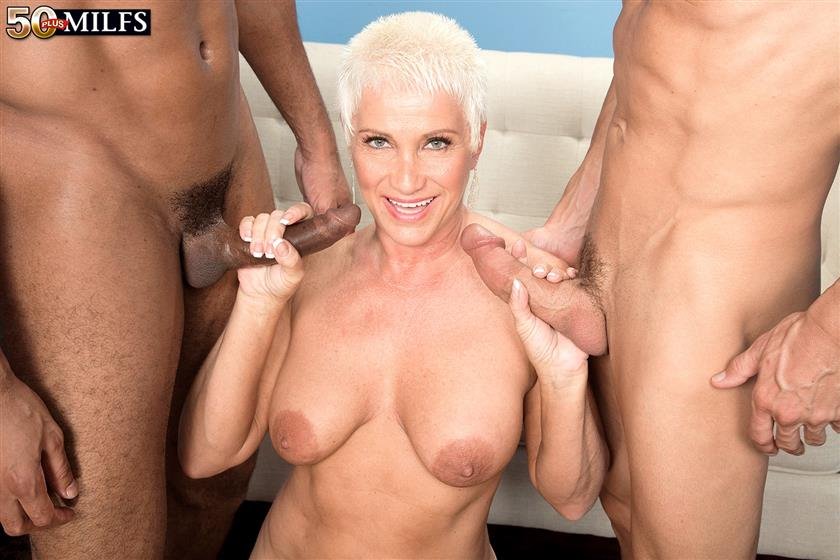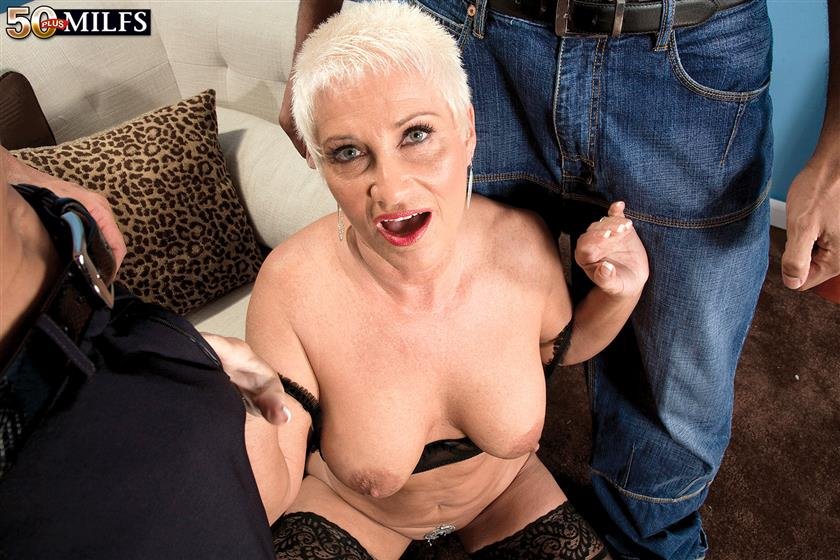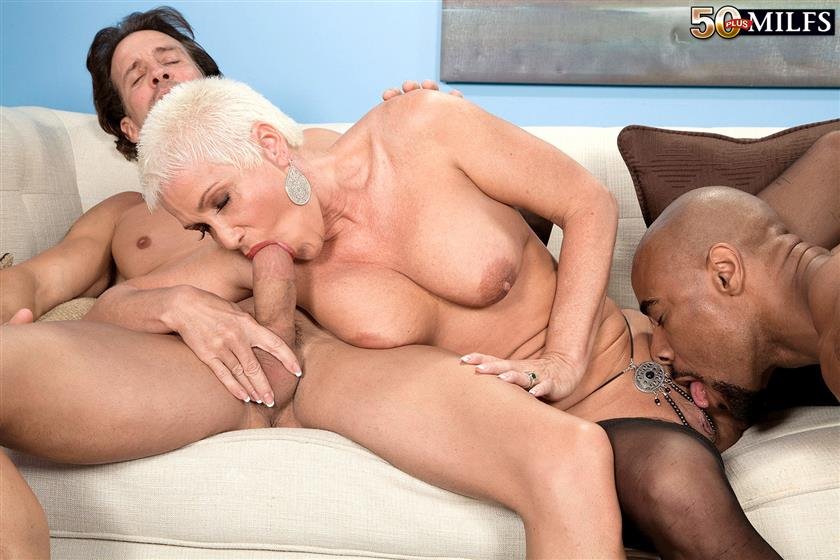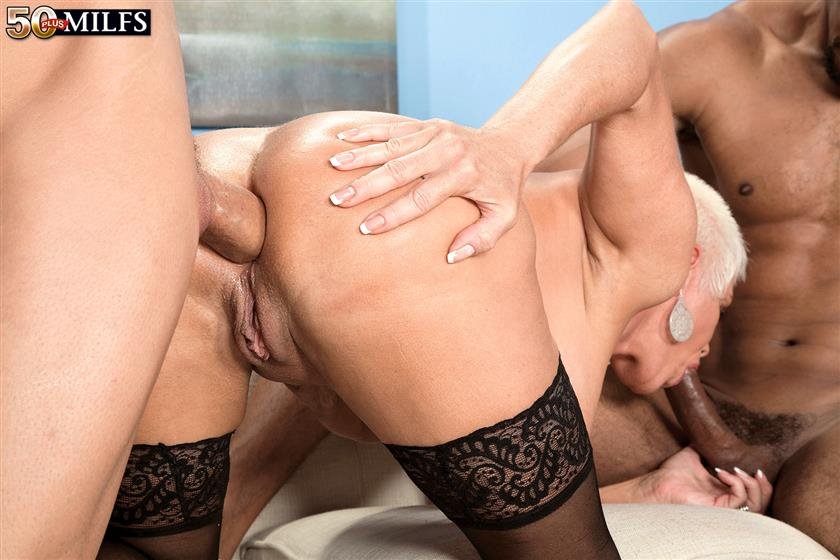 Studio:
50 Plus MILFs
Model:
Trinity Powers, Asante Stone, Tony D'Sergio
Tags:
Blowjob, Brunette, Cumshot, MILF, Threesome FMM, XXX
Description:
If anyone doubts that MILFS are the ultimate in voraciously nasty fuck-mates, much sexually hotter and energized than any other female, let them cast their vision to Trinity Powers and forever hold their peace (and piece). Trinity takes on two of the regular ramrod studs here and easily takes their stiff pricks in her talented throat, pussy and asshole. A hooker, a nudist and a swinger as part of her research for her books, Trinity can add 50PlusMILF porn star to her resume. She fucked Asante, spreading her butt cheeks for his beef skewer. She was creamed in her cunt by Juan Largo. Her face was sprayed by a spurting young buck named Ivan. Now Trinity's back to double the pleasure with Asante and Mr. DeSergio, the porn version of I SPY's Alexander Scott and Kelly Robinson. They both take turns servicing Trinity's horny pussy-hole and plugging into her rear-port and finishing off with a cream rinse on her face. Correction. Trinity finishes them off, draining their nutsacs of their precious bodily fluids. This woman has the stamina of a teenager! Trinity is also a great model. She is always smiling this inviting smile that pulls males into her zone. More models across the board of any age should copy her natural smile. How did she find 50PlusMILFS? "I found you on the Internet," Trinity said in her revealing interview published in 50PlusMILFS mag #224. "I was working in a brothel in Nevada, which was another first for me, going behind-the-scenes to find out what being a courtesan is like, and I decided I needed to take it to another level and find another sexual arena, and adult movies and modeling was what I wanted to explore, and you're who I wanted to come to first." If Ms. Powers seems like a very empowered woman--the word "power" is in her name--it's because she is. "I'm a very sensual person, and that's probably why I gravitated toward exploring sex and writing about sex. It's something that's natural for me." And she does it very well. Next up: doing this nasty on video.
Number:
57
Size:
28,1 MB
Resolution:
1600x1067
Filename:
35102 50 Plus MILFs.zip
Download this photoset link below:
https://hotlink.cc/I8ELU98YL6ID/35102_5 ... s.zip.html