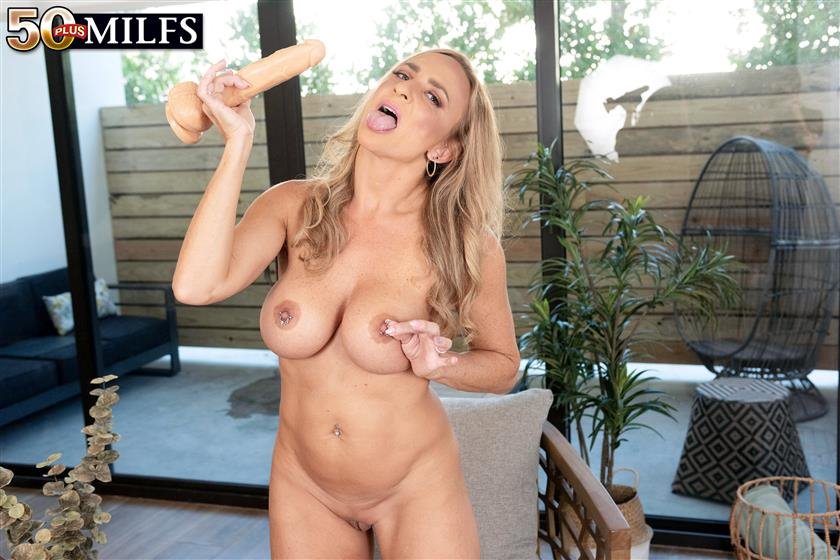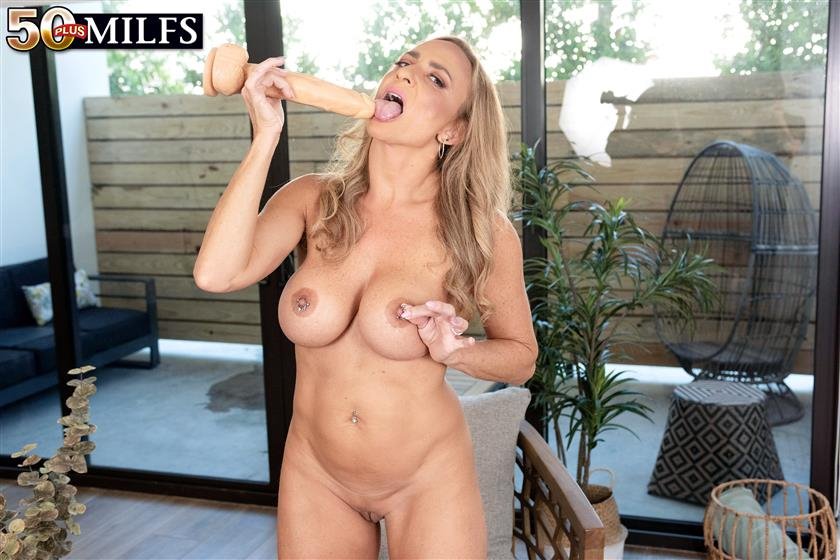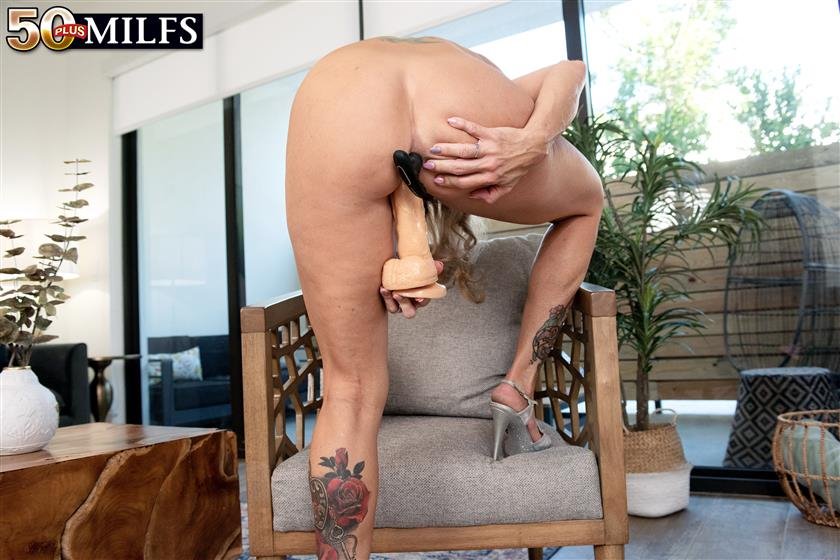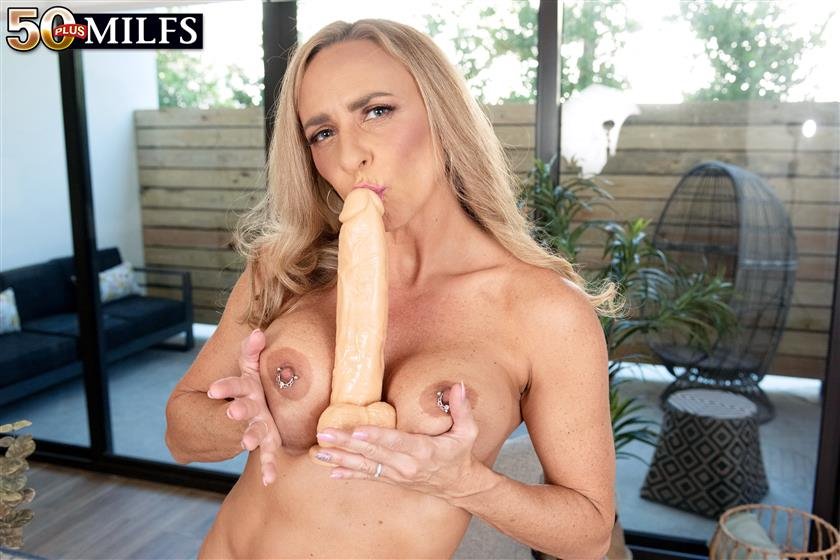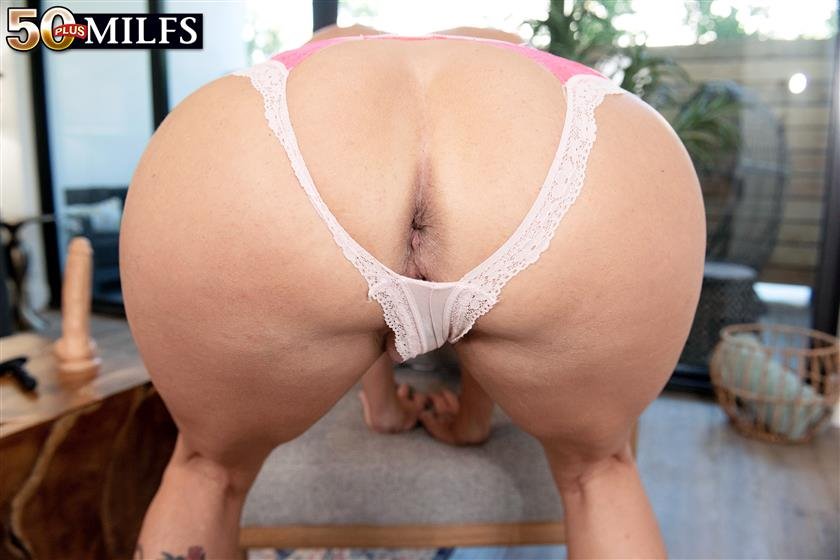 Studio:
50 Plus MILFs
Model:
Kenzi Foxx
Tags:
Big Tits, Blonde, Masturbation, Mature, MILF, Toy
Description:
"The people that know me in my vanilla life would be very surprised to see me here," newcomer Kenzi Foxx said. "I come off as innocent and naive to people I work with and acquaintances. My close friends wouldn't be surprised at all."
Not surprised to see a 50-year-old wife and mother of three fucking her pussy with a gigantic dildo while her ass is filled with anal beads, DPing herself for all the world to see? Well, maybe they'll be surprised later in the week when Mrs. Foxx sucks and fucks JMac's huge cock.
Then again...
"I've been a swinger for a couple of years," said Kenzi, who's from Brooklyn, New York and lives in Orlando, Florida. "I started out in BDSM and expanded to being shared at parties. One time, there was a line of guys waiting their turn and I started sucking this guy's cock while someone else was fucking me, and his wife started instructing me on how to suck his cock. The direction she was giving me was really hot."
Kenzi has been a personal trainer, an aerobics instructor, a bartender, a waitress and a nurse. She's a hot blonde with a smokin' body, including big tits and pierced nipples.
"I take pole-dancing classes," she said. "I lift weights. I love to go dancing and hang out at dive bars. And I love to be watched while having sex."
She came to the right place. The world is her audience.
Number:
80
Size:
140,9 MB
Resolution:
2002x3000
Filename:
id2 62957 50 Plus MILFs.zip
Download this photoset link below:
https://hotlink.cc/ICZ5ZY71ROO3/id2_629 ... s.zip.html