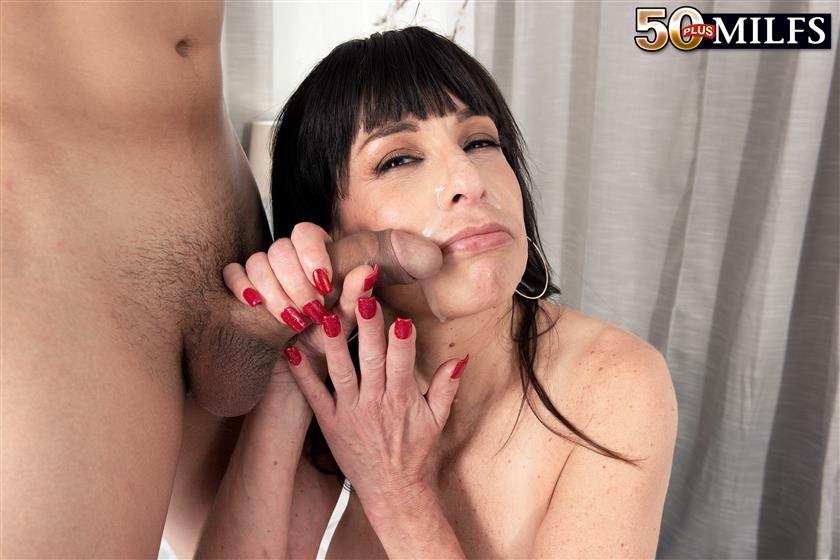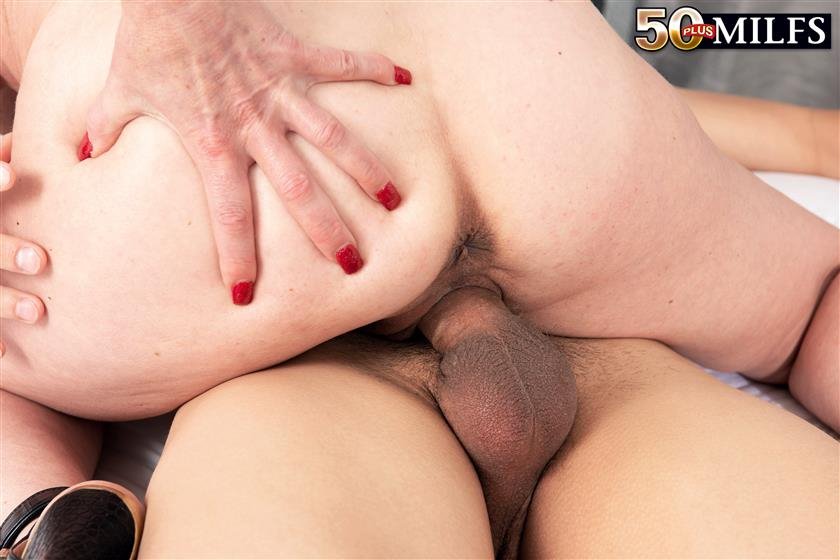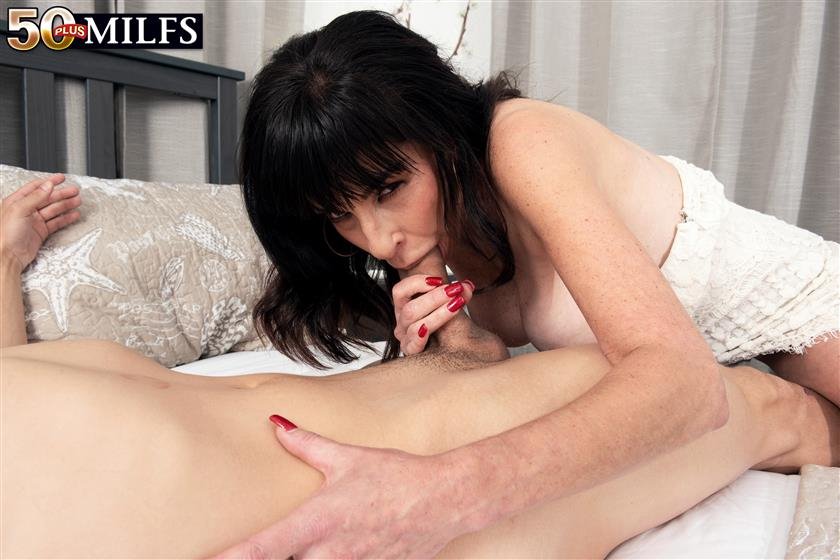 Studio:
50 Plus MILFs
Model:
Heather Austin, Johnny The Kid
Tags:
Blowjob, Brunette, Cumshot, Doggy Style, Facial, Mature, MILF, Old and Young, XXX
Description:
"The people who truly know me know I would do something like this if the opportunity came up and I wanted to do it," said 52-year-old first-timer Heather Austin. "The same people who would be surprised by me being here are the same people who have their own issues and project those issues onto others. They're not my problem."
In other words, Heather is enjoying herself--doing something she's always wanted to do--and if anyone has a problem with that, fuck 'em.
We have no problem with that. Go ahead. Fuck 'em, Heather. We mean our porn studs. In this case, that stud is 22-year-old Johnny. He fucks her deep and cums all over her pretty face.
Heather is a divorcee from Arizona. She's a mom and a grandmother.
"I work as an instructor, teaching standards and ethics classes to real estate personnel in different states," she said. "I have also worked in loss mitigation departments for lenders and on loan default work for investors." Until this, her most-fun job was driving a Good Humor ice cream truck one summer. But as we've always said, fucking at 50PlusMILFs.com isn't a job. It's an adventure.
Favorite TV shows: Criminal Minds, House, Law & Order SVU, Forensic Files, NCIS, House of Cards, Blacklist and Weeds.
Favorite movies: The Godfather, Rocky, Thelma and Louise, My Cousin Vinny, Ferris Beuler's Day Off, The Notebook, Fast Times at Ridgemont High, Hair, Flashdance, Sleepless In Seattle and Pulp Fiction.
Heather used to play tennis. She likes to watch baseball. The Mets are her team. Sorry, Heather.
Hey, but there's no better way to forget a bad baseball season than to come to us and fuck young strangers. Play ball!
Number:
61
Size:
80,5 MB
Resolution:
3000x2002
Filename:
62078 50 Plus MILFs.zip
Download this photoset link below:
https://hotlink.cc/73W87FV6J5BD/62078_5 ... s.zip.html