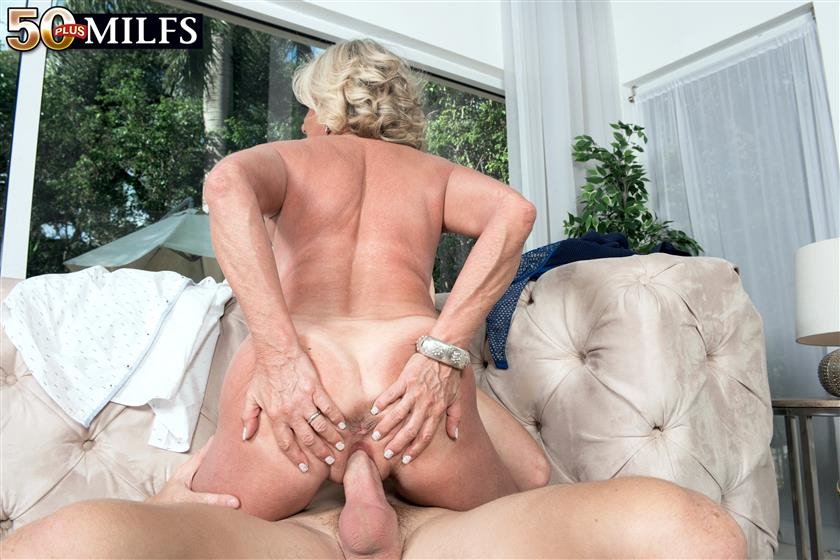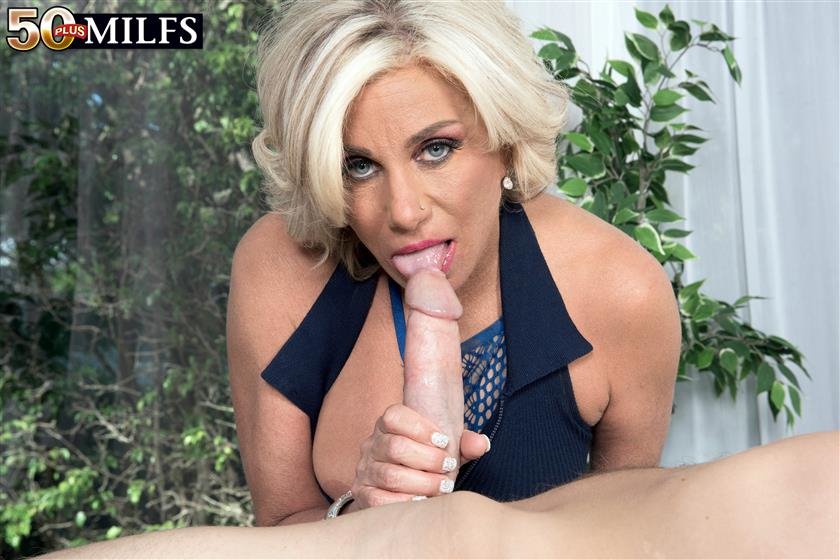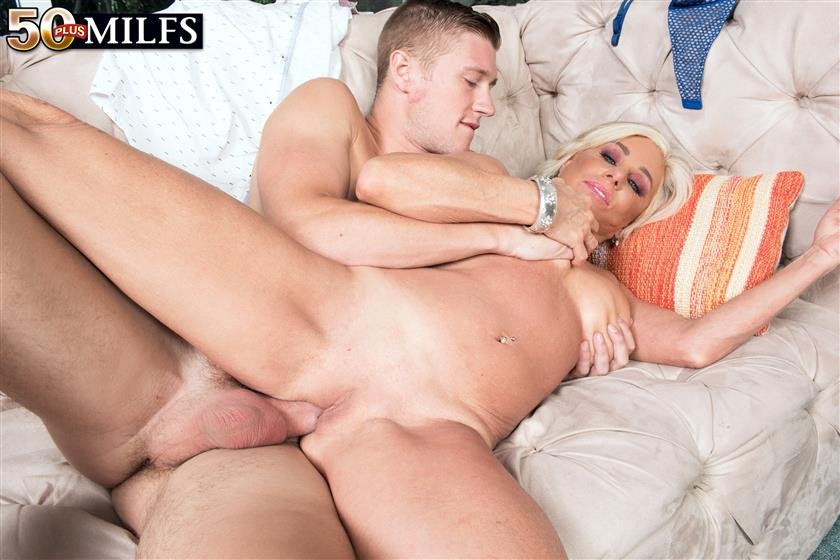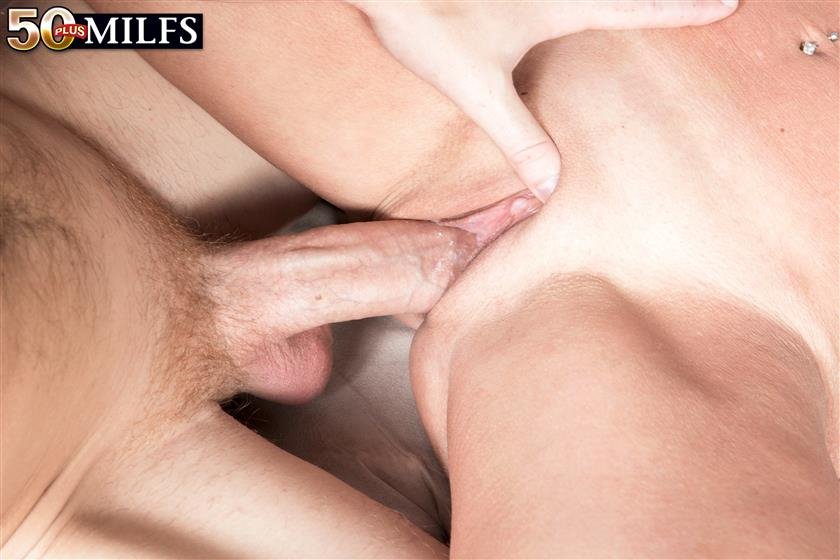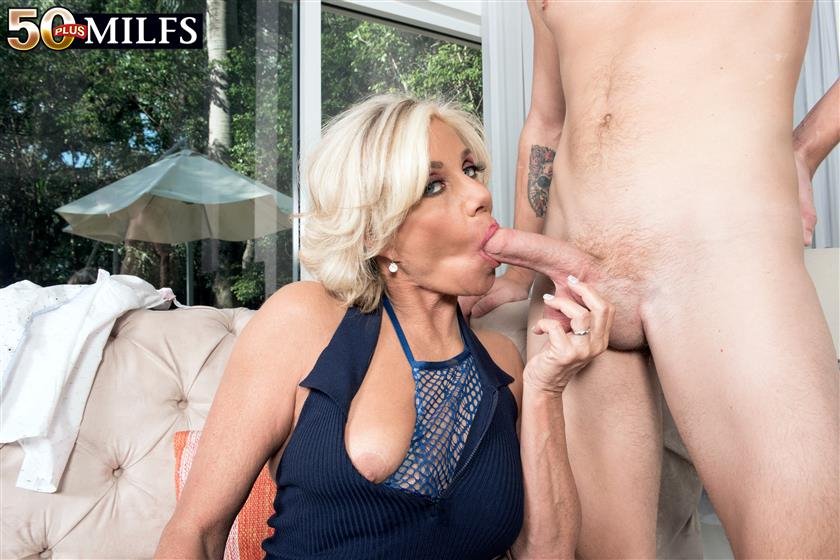 Studio:
50 Plus MILFs
Model:
Payton Hall, Oliver Flynn
Tags:
Blonde, Blowjob, Cum in Mouth, Cum Swallow, Cumshot, Doggy Style, Facial, Mature, MILF, Old and Young, XXX
Description:
"I love feeling a man's whole presence in a kiss," said Payton Hall, a 56-year-old mother and grandmother.
In this scene, Payton feels a 25-year-old's entire cock in her mouth. And her pussy. And then he shoots his presence in her mouth and all over her pretty face.
Oh, that's not what Payton meant? Sorry. We just got a little carried away.
In this scene, Oliver, the 25-year-old, is looking for his best friend. He's not home but his mother is. That's Payton. She invites him in, and before he knows it, he's getting to know his friend's MILFy mom better than he ever thought he would. She sucks his cock and balls. He fucks her every which way. Payton's tan-lined tits are very nice.
We asked Payton if she'll initiate sex or wait for the guy to make a move, and she said, "Either way. If he's not doing it and I want it, I'll go for it."
Payton's favorite TV show is The Marvelous Mrs. Maisel. She enjoys decorating, reading and spending time with her family.
"I love a good day on a boat," she said. "A nice evening can be dinner at a great restaurant with great company and beautiful food and wine."
And then, sex. Of course.
Number:
95
Size:
132,8 MB
Resolution:
3000x2002
Filename:
60998 50 Plus MILFs.zip
Download this photoset link below:
https://hotlink.cc/8TYJ33KWXQLS/60998_5 ... s.zip.html