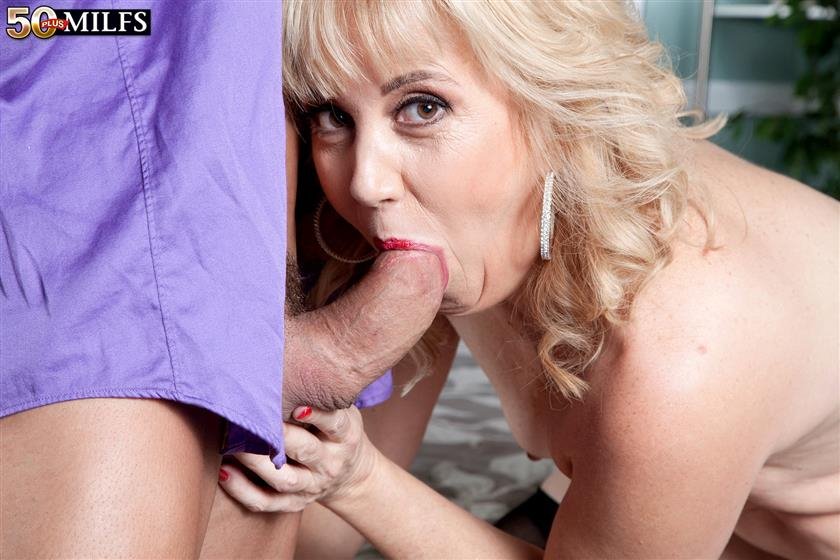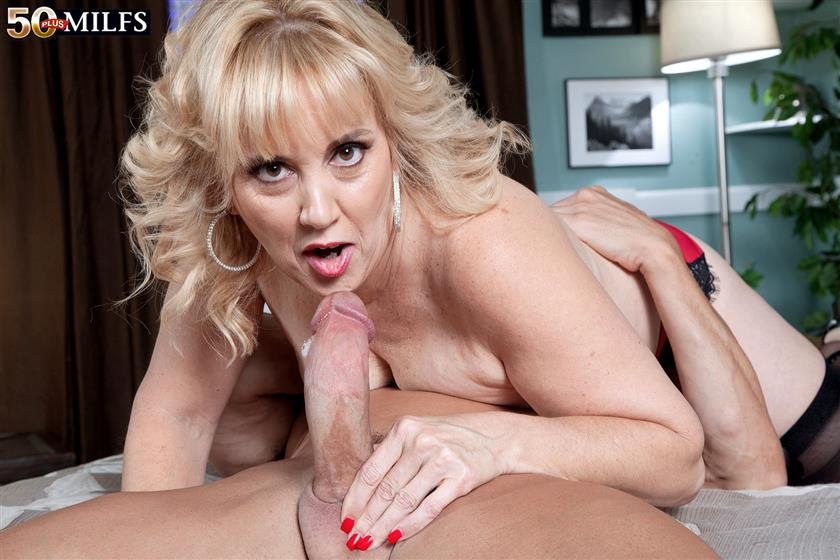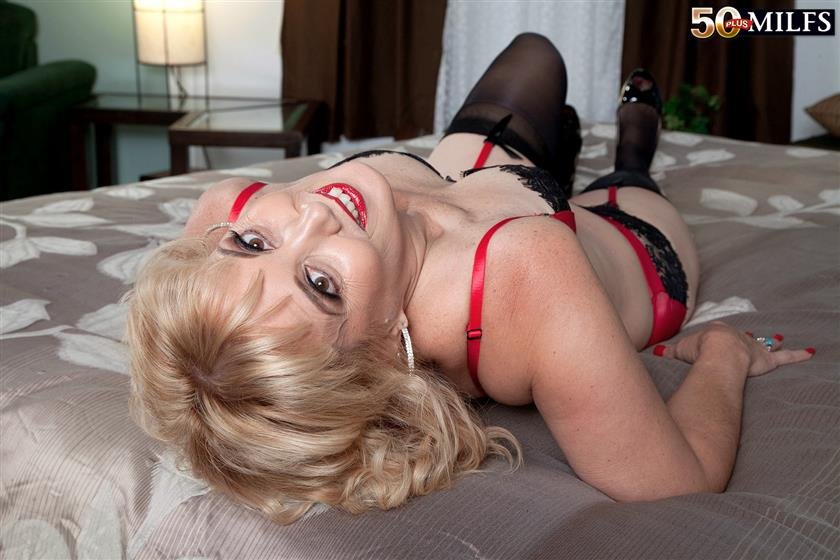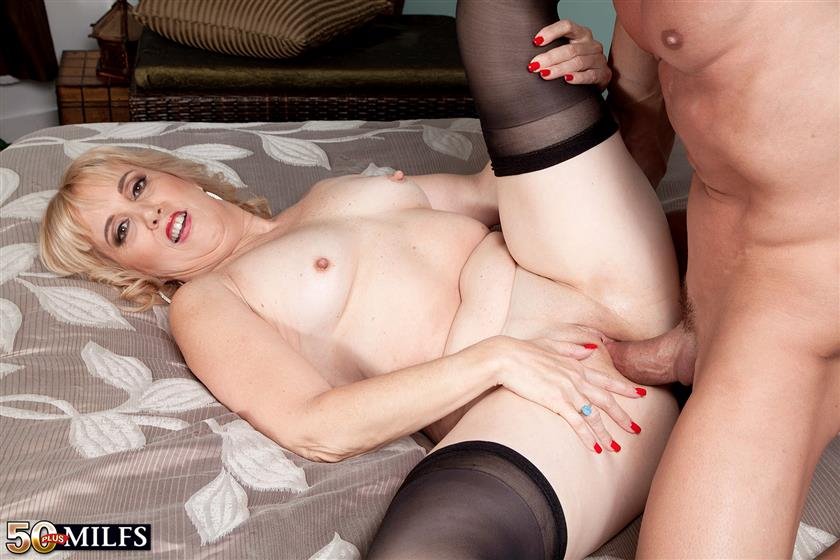 Studio:
50 Plus MILFs
Model:
Rebecca Williams, Tony D'Sergio
Tags:
Blonde, Blowjob, Cumshot, MILF, XXX
Description:
Rebecca Williams, a 50-year-old wife and mother from Florida, makes her 40SomethingMag.com debut, and when you see her video, you'll know why we think she's one of the horniest women we've ever featured. Yeah, we're getting a little ahead of ourselves, and you're going to enjoy the photos of Rebecca fucking on-camera, but when you see how she drools all over this guy's cock and gags on it and takes it deep in her pussy while gaping that cunt all the way, you'll know Rebecca is special.
"Most of us ladies live two lives: one with straight friends and family and one with scene friends," Rebecca said. "My straight friends and family would be surprised to see me here."
Her "scene" friends--what she calls her swinger mates--would not be surprised.
"I started swinging when I was 20," Rebecca said. "The wildest time was when my hubby and I partied with a couple after their wedding in Vegas. They spent their wedding night with us."
Rebecca has sex three or four times a week. She gets off on "large guys and lickers." We asked her if she likes being watched while she's having sex, and she said, "Yes. It's hot and exciting, particularly seeing men watch and jerk off."
Rebecca can't see you jerk off. But she can imagine it.
Number:
46
Size:
21,8 MB
Resolution:
800x1200
Filename:
42912 50 Plus MILFs.zip
Download this photoset link below:
https://hotlink.cc/P54176KVUY6C/42912_5 ... s.zip.html