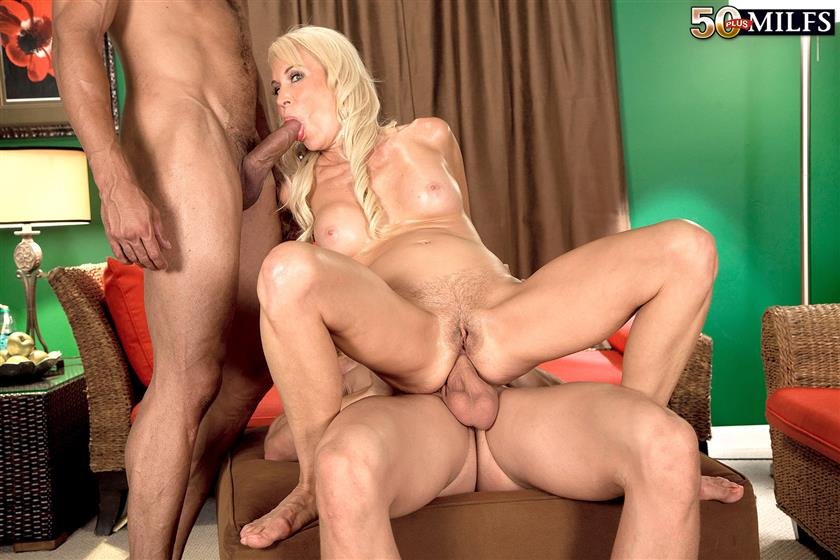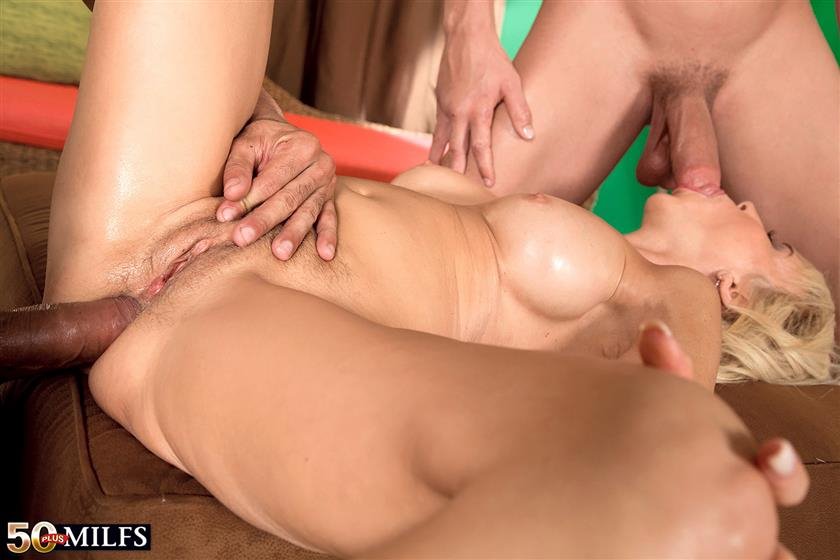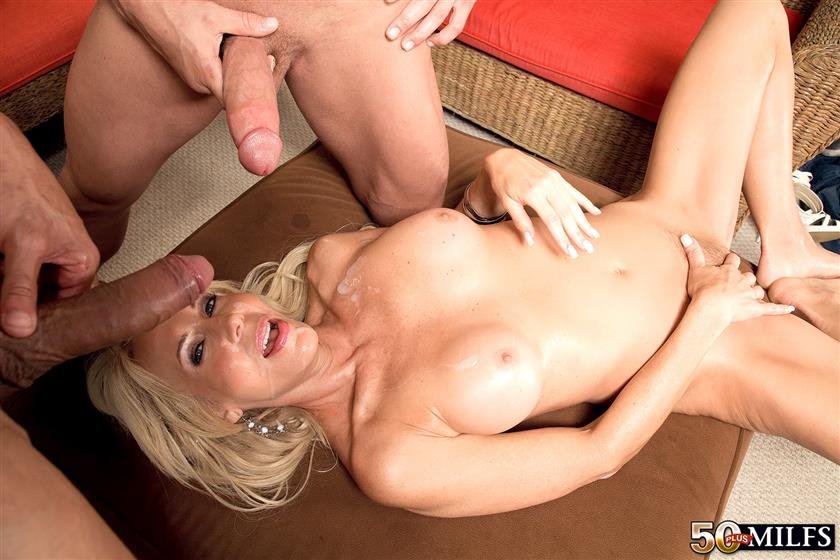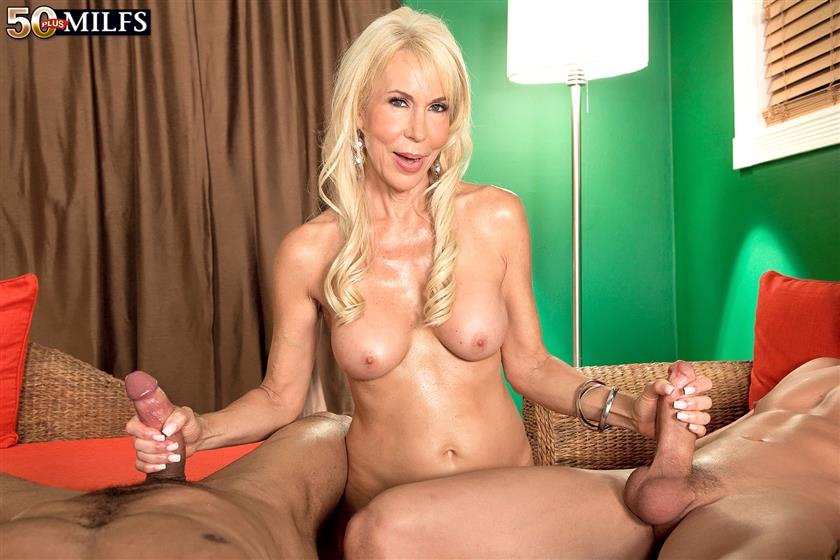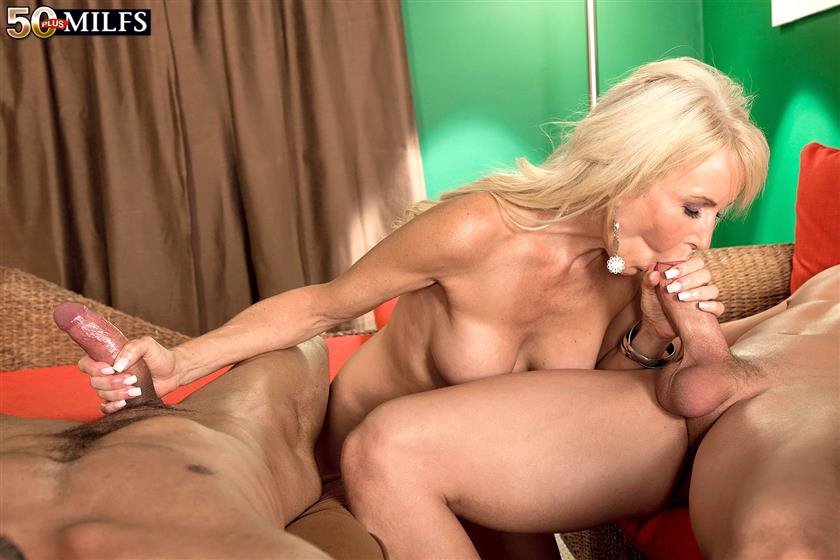 Studio:
50 Plus MILFs
Model:
Erica Lauren, Carlos Rios, Johnny Champ
Tags:
Anal, Blonde, Blowjob, Cumshot, Double Penetration, MILF, Threesome FMM, XXX
Description:
"My husband and I are swingers, so I always knew I loved having sex while people watched," said Erica Lauren. "But over the years, I've discovered that I also love having sex in front of the camera, and the naughtier and nastier the better. Deep-throat, blow jobs, DPs, getting fucked in the ass. I'm down for all of that! Two guys taking turns on my ass? Sounds great!"
Yep, after Erica has sucked off both studs--and after they've both had the pleasure of dipping their sticks in her furry MILF pussy--she's going to let them take turns on her ass.
"It's funny, but I really don't think of myself as a porn star," Erica said. "I'm just a normal, everyday person who just happens to have sex on-camera. It's something I do because it's fun and I love sex, not because I want to be a star or anything like that. But if people think I'm a star, that's okay with me."
And here's Erica being who she is: a mature woman (and mother) who loves having cocks in her pussy and ass at the same time.
"It's naughty and nasty and it feels good to be all filled up like this," she said. "Let's face it: DP isn't something most women do, especially if they're not porn stars."
We thought you said you didn't think of yourself as a porn star, Erica.
"I don't. But when two hung studs are filling all my holes and they're cumming all over my face, I can't help but think I'm lucky to be doing what I do. I want to keep on doing it!"
Number:
45
Size:
19,2 MB
Resolution:
800x1200
Filename:
37764 50 Plus MILFs.zip
Download this photoset link below:
https://hotlink.cc/KU5TKE8WAVZB/37764_5 ... s.zip.html