1.
Passione Piedi - Mel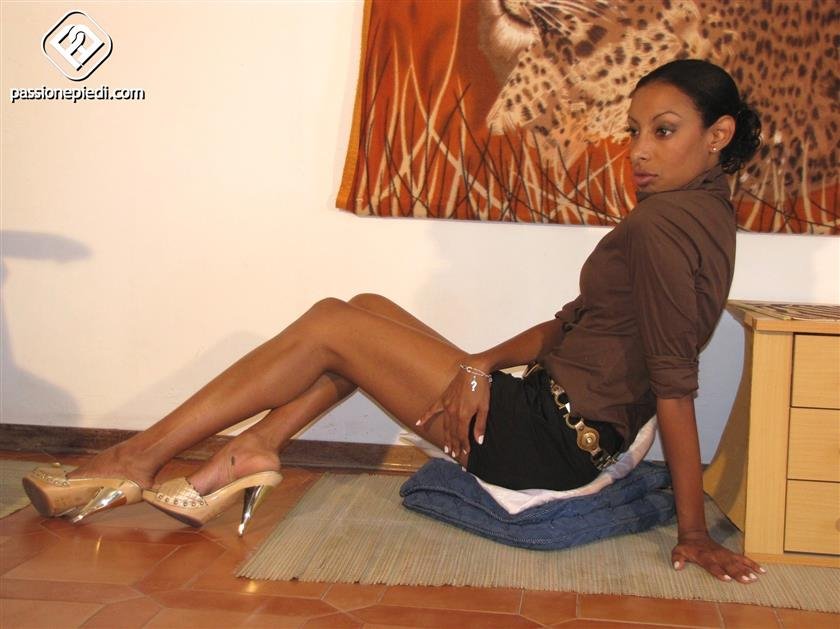 2.
Exclusive Foot Fetish - Arianna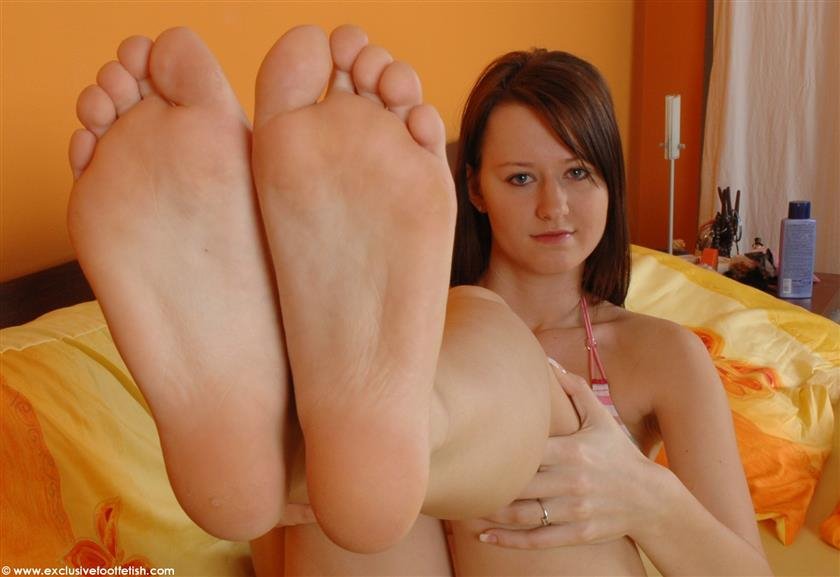 Name: Arianna, Occupation: College Student, Feet Size (US): 9 (9,76"), Feet Size (EU): 40 (24,8cm), Age: 20, Nationality: Czech. I did a small trip to a newly renovated castle near Prague and I unexpectedly picked up this nice girl studying historical documents in a local archive. It did not took a long time and I began to study too, but naturally her bare feet:-) I was impressed especially by extraordinary shape of her soles and toes. Also her smooth fresh and bright skin in connection with her exciting foot smell was absolutely amazing. Furthermore, she was really very ticklish!
3.
Footsie Tootsies - Star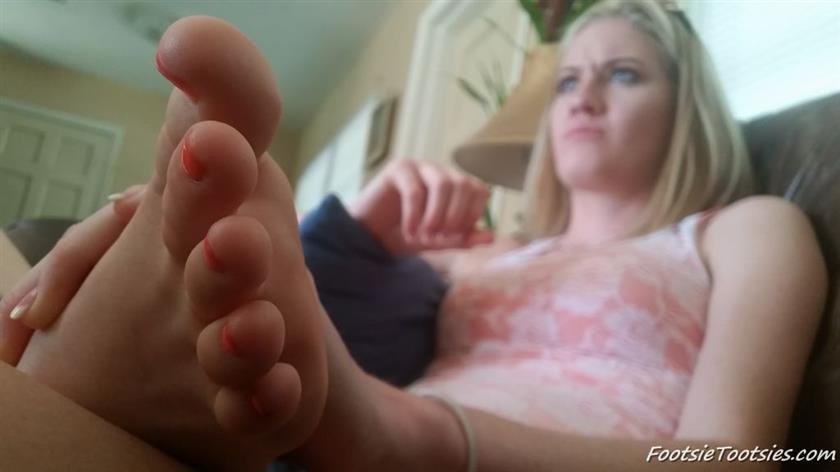 The lovely Star is on the couch showing off those sexy paws of hers. Painted a soft peachy pink color, Star definitely bring the goods! 73 photos. Date: 06-11-2016
4.
Hot Legs and Feet - Frisky for Toes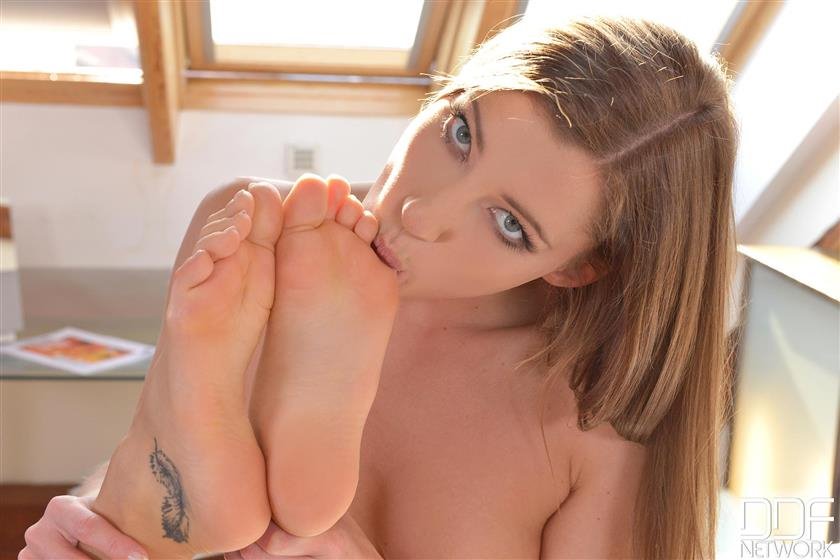 Two pretty girls lounging in their bare feet and then playing with them...just what we like to see! Watch raven-tressed Lucy Li and strawberry blonde Elisa do the toenail polishing thing, then slide into a frisky toe sucking and foot worship mode in this new foot fetish XXX video and nude pics. Actually it's Elisa who plays pedicurist here, separating Lucy's toesies then applying the varnish. While blowing them dry, she can't resist the allure of Lucy's right size 6.5 sole while Lucy rubs Elisa's pussy with her other foot. Lucy slips her freshly polished toes underneath Elisa's black lace panties and gives her some footjob action. Moving across the bed in the soft afternoon light, Elisa rubs her own size 8.5 feet on Lucy's fine 34B titties, then uses her feet to tug down Lucy's lacy tap pants and play with her outstanding butt cheeks. Soon these Czech girls are a tangle of toes and slurping mouths as they suck on their feet, running their tongues between the digits and over their nipples too. See them satisfy all their foot fetish cravings in this delicious new scene in Full HD!
5.
Noemis World - Sexy blonde with arched soles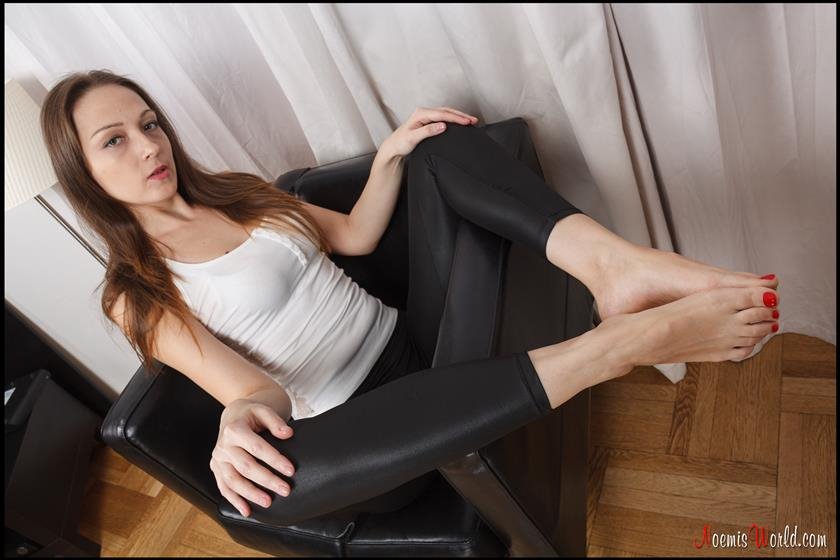 Name: Emmy | Age: 27 | Shoe Size: 8.5 (US)/39 (EU)
6.
Soles of Silk - Ryan
When Ryan and I decided to take a day and go down to Georgetown to do a day of shooting, we had a number of potential spots in mind to use. One thing you always have to keep in mind when trying to shoot in a tourist heavy location is that the location just might be overly crowded. Well, the first location we wanted to use was just that. There was people all over the place, so we had to keep walking to the next spot. The next location was a large labyrinth in the middle of the park. A few kids were walking through it when we arrived, but they moved on quickly. At that point Ryan and I decided this area would make for a good first location and went ahead and got started.
7.
Cosplay Feet - Lilith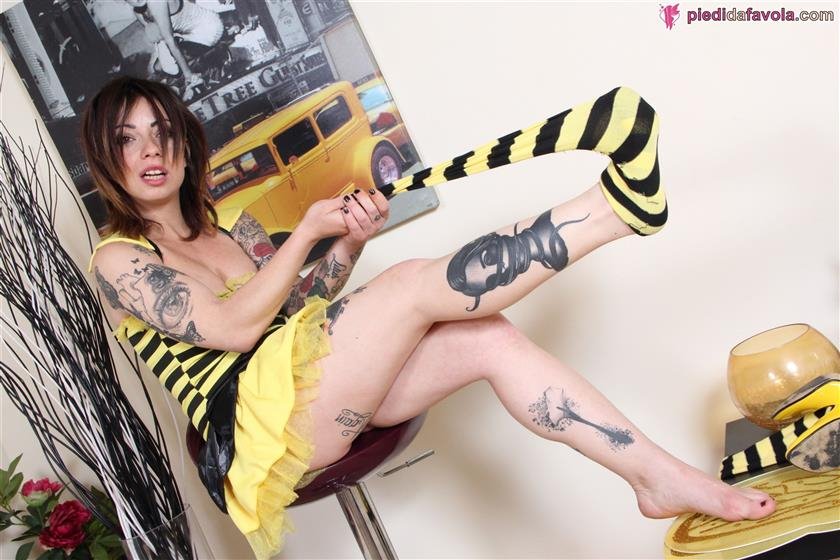 8.
Cosplay Feet - Alessia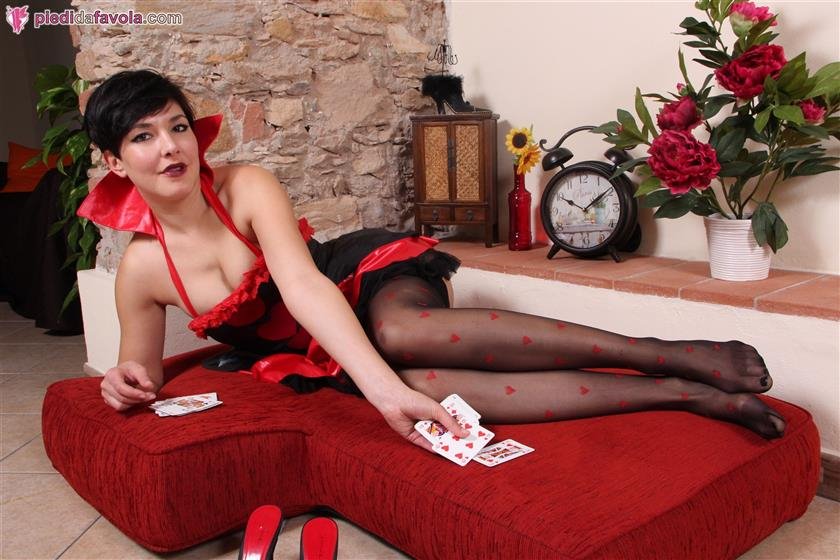 9.
Hot Legs and Feet - Her pussy has the Midas touch!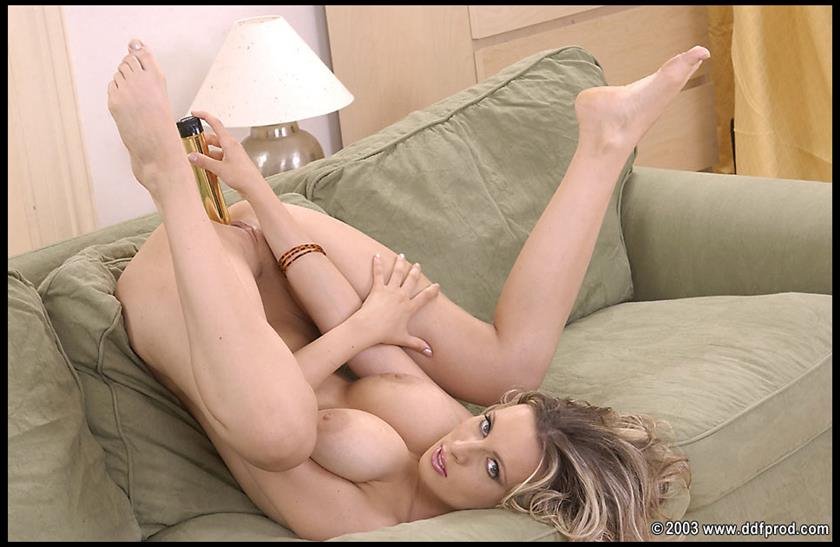 Big-boobed Jessika uses her toe-sucking skill and golden toy to get herself off! This pop tart is unreal! Check her out sitting at the corner of the sofa in her leopard print bikini, looking like she just came home from the beach breaking hearts all over the place. At 5'7" with a 32DD-25-37 inch frame, she's knockin guys did like Medusa, but in a good way. They go to the nearest receptacle to whack off at one glance of this beauty! She does a naughty little striptease for us on the couch, and when those plum perfect pomelos pop out and she flashes her fully shaved cooter for us, it's game on! She manages to frick her perfect box with a golden dildo, and I have to wonder, was that dildo gold before, or did it turn into gold after entering her treasure box? Enquirer minds want to know!
10.
Foot Fetish Daily - Darryl Hanah Hardcore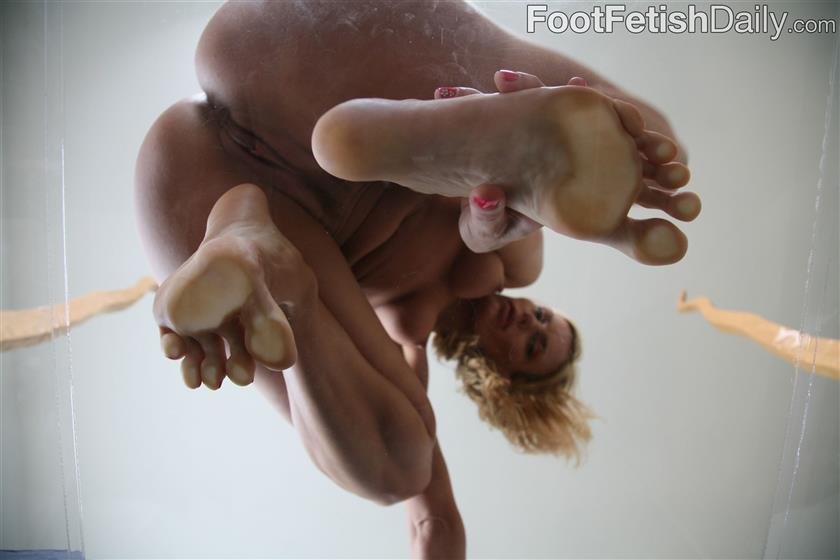 Because Darryl is so tall, I needed to pair her up with a tall guy. Nobody fits that bill better than Lee Stone, a great performer and longtime friend of Kick Ass Pictures. Darryl took to him right away. Both she and Lee had their own brands of lube next to the bed - but they didn't need to use any the whole time they were fucking. (And they fucked a long time, this scene is nearly an hour long.) Lee got off on a "good foot" with his toe-sucking and pussy-eating skills. And whatever he did to her with his huge cock after that had her cumming. And cumming. And cumming. I asked her for a tally at the end of the scene, and she couldn't even guess. She said she was having an orgasm every couple minutes. I was exhausted from just watching her.
11.
Pixies NetWork - Kaylaa D Dukes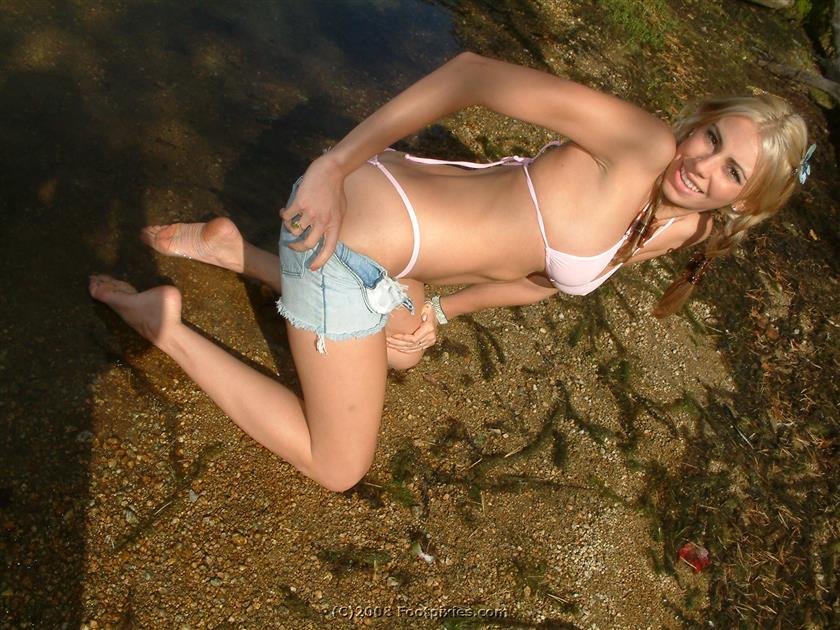 12.
Foot Fetish Dreams - Natalia casting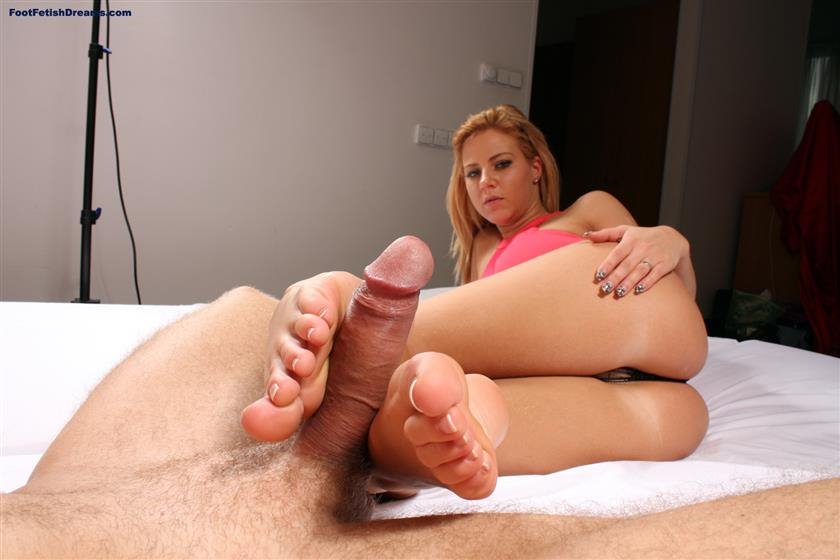 13.
Soles of Silk - Melani
In just a few short days the clock will strike midnight and it will be 2018. And what better way to bring in 2018 than with a pair of 18 year old, size 6 feet? Melani and I decided to get in a shoot a few weeks before the end of 2017. With the New Year approaching, I asked her what she thought of doing a New Year's themed set with a pair of rainbow fishnet thigh highs that I had picked up online. She loved the idea. We got a few odds and ends leading up to the shoot and even immediately prior. I will be the first person to say just how amazing Melani looked in this set. She's so pretty and looked great clothed in all these colorful items. Naturally, however, those stockings wouldn't stay on for long. As an added bonus, I also managed to get in a couple shots of her cute little booty. They were in good fun, but I asked her if she would mind if I posted them in the set. She told me to go right ahead!
14.
Foot Fetish Daily - Meet Riley Nixon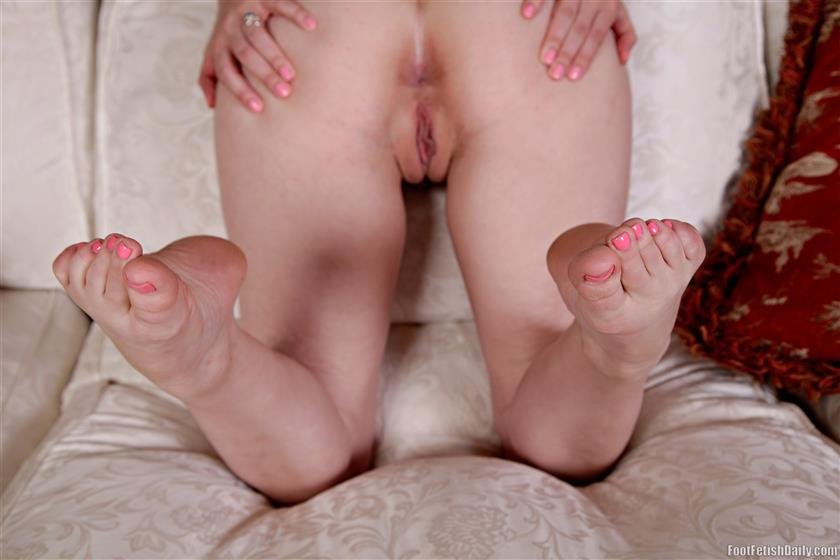 This week on FFD we meet Riley. A beauty straight from Canada who has some stories to share!
15.
Scandinavian Feet - Nesrin - The ladder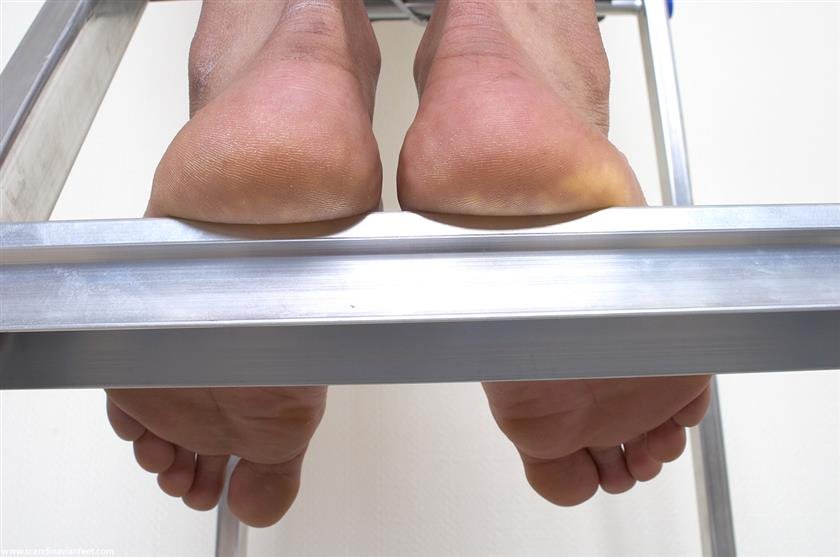 16.
I Love Long Toes - Katherina's sexy feet 1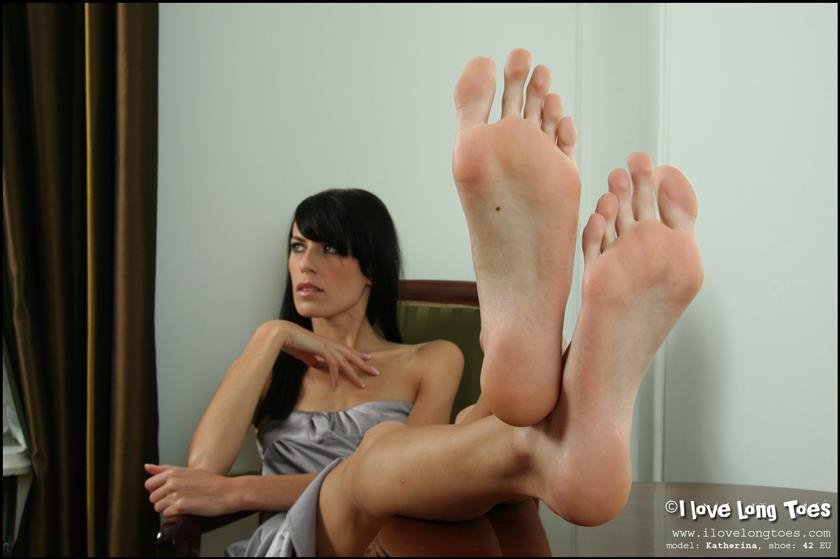 Katherina's sexy feet, legs and long toes.